eLearning Log in
Login here using your username and password
Management of Risk® Foundation & Practitioner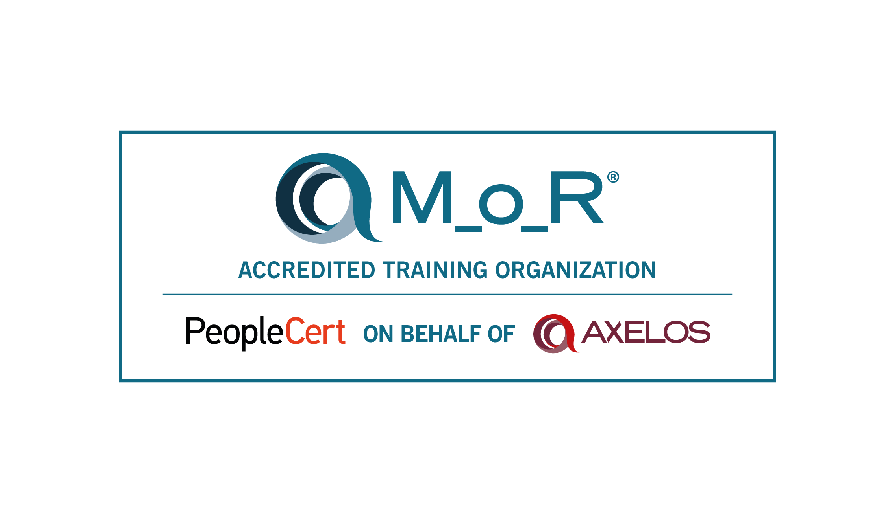 M_o_R® is a [registered] trade mark of AXELOS Limited, used under permission of AXELOS Limited. The swirl logo™ is a trade mark of AXELOS Limited, used under permission of AXELOS Limited. All rights reserved
This course is ideal for any staff with Risk Management responsibilities, in project, programme or operational activities, or who are involved in improving risk management practice in their organisation:
Directors

Operational managers

Programme and project managers

Risk managers

Business change managers
eLearning*
Buy Now More Information
In-House**
Enquire Now More Information
*eLearning duration is approximately 18 hours
**In-House duration is five days
Course Introduction:
Effective management of risk helps you to improve performance. Informed risk-taking helps to improve performance through innovative approaches for managing the business, service delivery and value for money. Management of Risk (M_o_R®) is the best practice developed by the UK government. This course covers the latest version of M_o_R® released in December 2010.
Course Benefits:
Increased confidence to delegates in real world application of effective Risk Management

Thorough knowledge of the M_o_R® methodology at theory and application level

Application of M_o_R® methodology to a complex case study

Thorough knowledge of M_o_R® at theory and application level