eLearning Log in
Login here using your username and password
About Aspire Europe
Aspire Europe was formed in 2004 with the mission to be a niche programme management consultancy that supported organisations in improving their transformational programme delivery.
We have established ourselves at the forefront of the global development of programme management, in the modelling of the characteristics of high performing organisations and individual programmes and projects.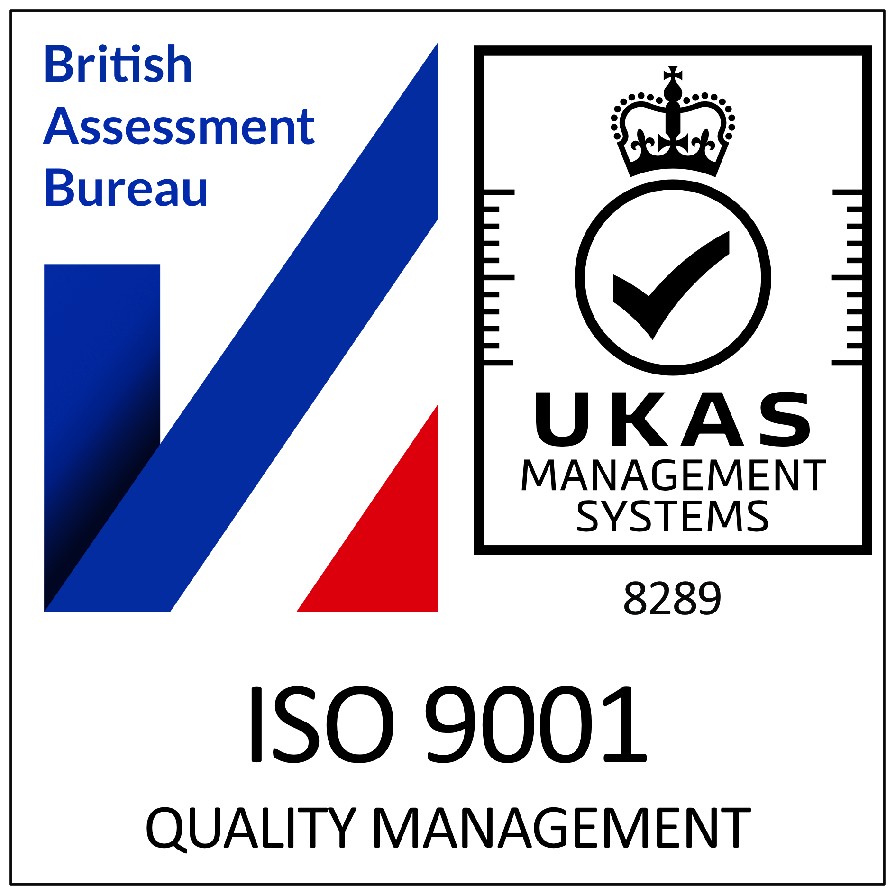 We are an ISO accredited organisation having attained the ISO 9001 Quality Management Systems standard.
Our services have developed to meet the needs of our clients. To help them develop their people, processes and procedures and provide them with evidence of their progress and success. We have delivered services on every continent with the exception of Antarctica and have an active partner network around the world.
We have a complex mix of products that reflect the diverse needs of our clients and the current marketplace. We have always tried to stay ahead of the competition through our innvoation, and products we developed 10 years ago are still ahead of what the current market needs.
You can see from the main pages that, for ease, we split out services logically between Training and Consultancy, even though they often go hand in hand with most clients.
We have also made our services available across two delivery channels, wherever possible:
Aspire Digital - Delivery of a full range of our services online via self-service basis with back-up support from our team. You and your teams can create your own path to the right solution.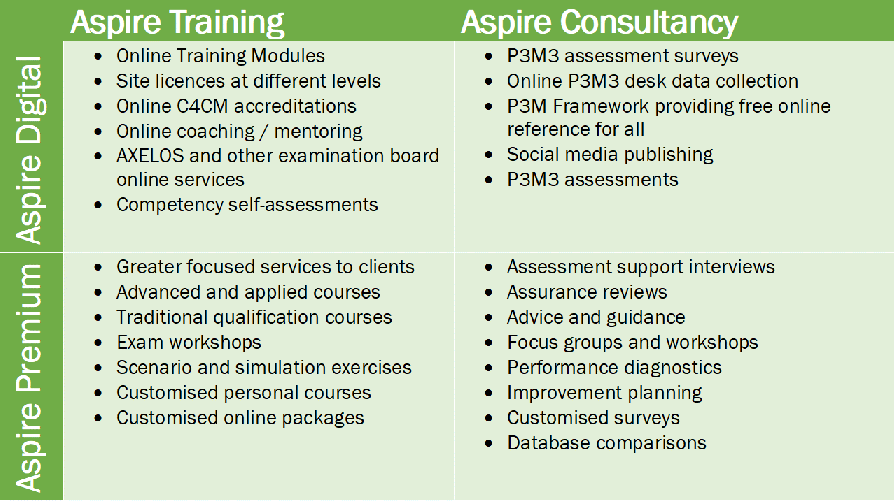 Aspire Premium - Our consultant lead personalised services where we bring our experience and ideas to help you resolve your challenge