eLearning Log in
Login here using your username and password
P3M3 assessments are most definitely our bag, we developed Version 2 (in 2009) and Version 3 (in 2015) of the model and our understanding of not just the model but what makes organisations tick. Our reputation is world renowned, which is why we are the biggest P3M3 assessment company in the world, with data from over 500 assessments.
We can benchmark you but more importantly, we can give you a plan to help improve your performance that utilises all the best practice models commonly in use, namely MoP, MSP, PRINCE2, APM BoK to deliver you the optimum solution.
The Aspire Europe team developed the 2008 version of P3M3 and the 2015 (current) version. We can bring you the most experienced P3M3 assessment team in the world, that is why we will deliver you the most accurate assessment and most effective improvement programme.
Enquire Now
A P3M3 assessment analyses a number of perspectives that are valuable to understanding organisational performance
It is not a process assessment, it is looking at the balance between people, process, information and tools.
Level 1 - Awareness of process
Level 2 - Repeatable delivery
Level 3 - Consistent delivery
Level 4 - Managed delivery
Level 5 - Optimised delivery
If you are new to P3M3, why not check out blog that provides a useful insight
Service Overview: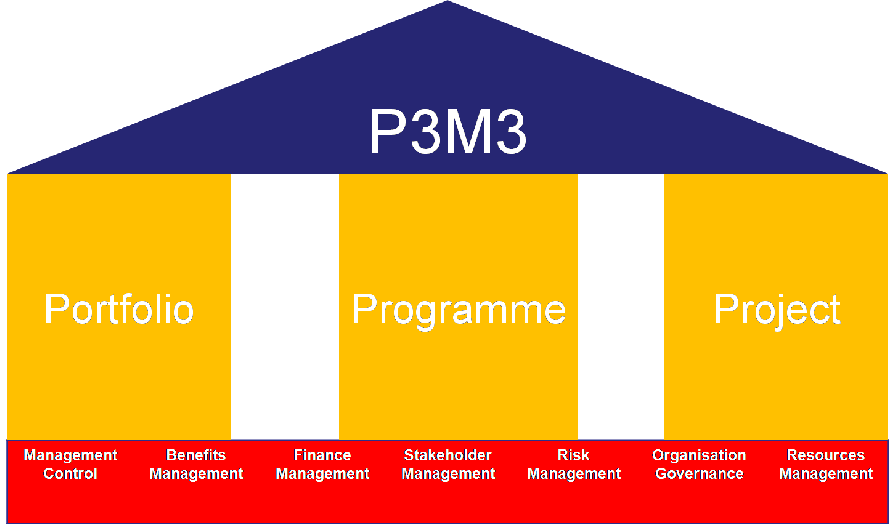 We are the largest P3M3 assessment company in the world with over 250 assessments behind us.
P3M3 (Project, Programme, Portfolio, Management Maturity Method) is the global standard for assessing the maturity and performance of an organisation's programme and project delivery. It is a model that enables the assessment of an organisation's portfolio, programme and project management capability.
This is our main maturity assessment product using P3M3 which has been developed in the UK by the Cabinet Office and is now administered by the APM Group and AXELOS.
This product offers a full detailed review of the model, an extensive evaluation of existing frameworks and their utilisation and value. It provides the detailed review that will prepare you for a certified assessment that provides the stamp of quality as a project or programme or portfolio management organisation. Multiple Diagnostic assessment can be commissioned to enable the review of multiple models.
Services Provided:
Analysis of one or more of the P3M3 models

Planning and data collection and analysis

Online data collection tools

Detailed desk review of current processes and procedures

Interviews with key individuals, strategic managers and delivery team

Unlimited online survey to all your P3M staff to involve them in the process

Analysis and improvement planning workshop

Presentation of results to key stakeholders
Outputs:
Maturity assessment rating for the model

Analysis of online survey data and presentation of diagnostic information

An attribute level assessment that highlights key strengths and weaknesses to enable improvement planning

Organisational landscape analysis

Comparison to our database of over 500 assessments using multiple criteria

Detailed improvement plan of recommended outcomes and how they can be achieved
Benefits of a Maturity Assessment:
P3M3 assists organisations in identifying areas where:
savings can be made

duplication of effort could be avoided

improved consistency across the organisation can be achieved

targeting improvement investments

failure and reactive costs could be reduced

management control could be improved

maintaining the strategic integrity of projects
Why have a P3M3 assessment?
provides a benchmark against a standard, not other organisations

helps decide what level of capability you need in order to achieve the organisational vision

focuses on the organisation maturity not individual people, projects, or programmes which will increase the likelihood of success and avoid waste from unnecessary interventions, poorly delivered projects or delivering the wrong projects.

Provides an objective assessment of strengths and weaknesses of the organisation along the maturity path, so even if objectives are not met, the positive progress towards them is still acknowledged as achievements and reflects the value from investments.

Justifies further investment in programme and project management infrastructure as measurable improvements can provide evidence of return on investment and help prioritise in corporate spending rounds

Enables plans for continual progression which can be developed, implemented and monitored based on the attributes within the model, with targeted improvement areas that provide quick wins and maximise return on investment