eLearning Log in
Login here using your username and password
Management of Portfolio® Foundation & Practitioner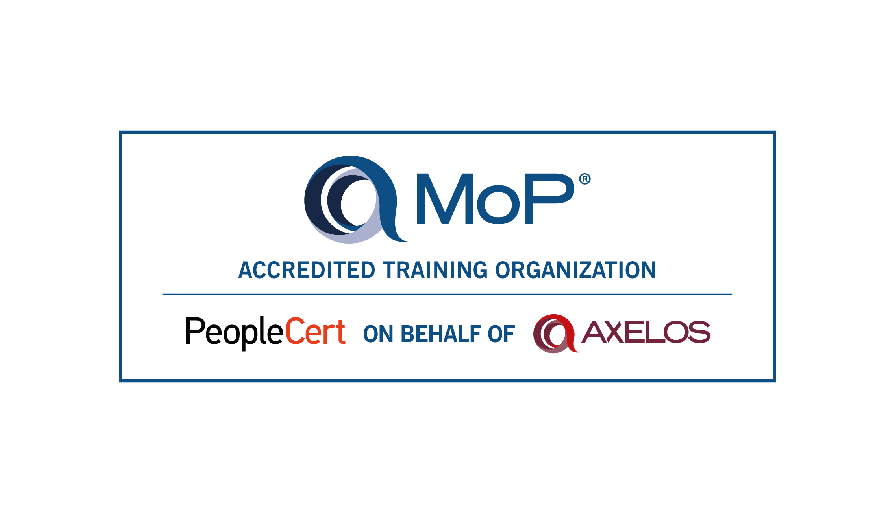 MoP® is a [registered] trade mark of AXELOS Limited, used under permission of AXELOS Limited. The swirl logo™ is a trade mark of AXELOS Limited, used under permission of AXELOS Limited. All rights reserved
This course is ideal for any staff involved in Portfolio Management roles and wish to gain an understanding of best practice, as well as a qualification, for example:
Portfolio sponsors, owners and company directors

Portfolio managers and directors

Portfolio office managers and support staff

Programme and project sponsors

Programme managers

Business change managers

Operational managers involved in portfolios and programmes
eLearning*
Buy Now More Information
In-House**
Enquire Now More Information
*eLearning duration is approximately 18 hours
**In-House duration is five days
Course Introduction:
Portfolio Management is defined as a co-ordinated collection of strategic processes and decisions that together enable the most effective balance of organisational change and business as usual. Management of Portfolios (MoP®) approaches the management of change projects and programmes from a strategic viewpoint. It provides an overview of all change activities including what is in the portfolio, what it is costing, what risks are faced, what progress is being made, and what the impact is on business as usual and the organisation's strategic objectives.
Course Benefits:
For individuals:
Highest level qualification

Application of MoP® common vocabulary

Increased confidence in real world application

Thorough knowledge of the MoP® methodology at theory and application level

Ability to apply MoP® to scenarios and real world situations

Ability to explain the benefits
For organisation:
More of the 'right' programmes and projects being undertaken in terms of greater financial benefits and measurable contribution to strategic objectives, removal of redundant and duplicate programmes and projects

More effective implementation of programmes and projects via management of the project development pipeline, dependencies and constraints; and redirecting resources when programmes and projects to do deliver or are no longer making a sufficient strategic contribution, thus more efficient resource utilisation.