eLearning Log in
Login here using your username and password
Portfolio, Programme and Project Office® Foundation & Practitioner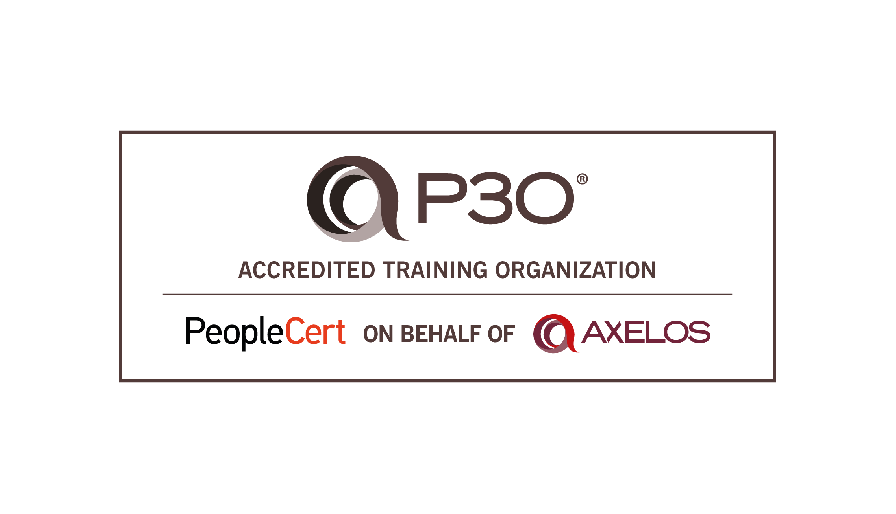 P3O® is a [registered] trade mark of AXELOS Limited, used under permission of AXELOS Limited. The swirl logo™ is a trade mark of AXELOS Limited, used under permission of AXELOS Limited. All rights reserved
This course is ideal for any staff involved in P3O® roles who wish to gain a qualification, for example:
Head of P3O® (Portfolio office, programme office or centre of excellence)

Portfolio, programme or project office staff

Portfolio, programme or project staff looking to work within a P3O® model
eLearning*
Buy Now More Information
In-House**
Enquire Now More Information
*eLearning duration is approximately 14 hours
**In-House duration is five days
Course Introduction:
Portfolio, Programme and Project Offices (P3O®) is the standard developed by the UK government to enable individuals and organisations to establish, develop and maintain appropriate business support structures. The guidance brings together a set of principles, processes and techniques to facilitate effective Portfolio, Programme and Project Management by proposing proven enabling and support structures, roles and responsibilities. These structures also bridge the gap between the process of developing the organisation's strategy and that of its delivery.
Course Benefits:
Basic and advanced level qualifications

Application of P3O® common vocabulary

Increased confidence in real world application

Thorough knowledge of the P3O® guidance and theory at theory and application level