eLearning Log in
Login here using your username and password
Portfolio, Programme and Project Offices

®

About P3O®
Portfolio, Programme and Project Offices (P3O® ) is the standard developed by the UK government to enable individuals and organisations to establish, develop and maintain appropriate business support structures. The guidance brings together a set of principles, processes and techniques to facilitate effective Portfolio, Programme and Project Management by proposing proven enabling and support structures, roles and responsibilities. These structures also bridge the gap between the process of developing the organisation's strategy and that of its delivery.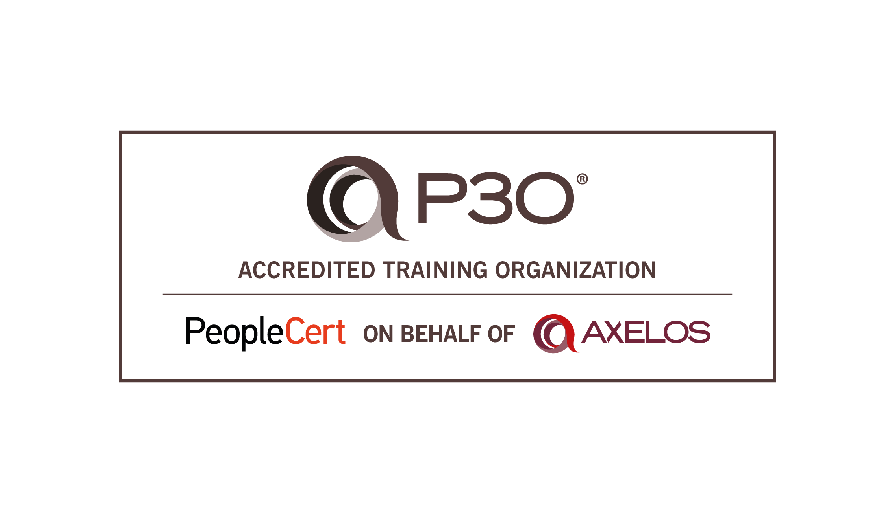 This is our range of courses that include P3O® Virtual Training, and P3O® e-Learning.

When comparing prices, always check "What is included", in particular manuals and examinations.
We have been voted "Global leaders" by our clients – we guarantee our quality.
Please do contact us for more information.
We wouldn't be human if we didn't make mistakes, and we have seen many in our time. In the early stages of maturity, there are many common errors that people make when delivering programmes, so we thought we would jot a few down for you. As part of our Seven Deadly Sins series, we have highlighted below the key reasons why programme management often doesn't work.

Read more here...
P3O® is a [registered] trade mark of AXELOS Limited, used under permission of AXELOS Limited. The swirl logo™ is a trade mark of AXELOS Limited, used under permission of AXELOS Limited. All rights reserved