eLearning Log in
Login here using your username and password
Management of Portfolios

®
*We include 12 months access to our Foundation e-learning course as part of this package.

About MoP®
Portfolio Management is defined as a coordinated collection of strategic processes and decisions that together enable the most effective balance of organisational change and business as usual. Management of Portfolios approaches the management of change projects and programmes from a strategic viewpoint. It provides an overview of all change activities including what is in the portfolio, what it is costing, what risks are faced, what progress is being made, and what the impact is on business as usual and the organisation's strategic objectives.
Our MoP materials are the best, they have been developed by experiences portfolio managers - we want to help you to really get to grips with portfolio management not just pass tthe exam, we include video, self development exercises and plenty of interactivity in the modules.
Since the lockdowns began in March 2020 we have dedicated our team to redesigning and refreshing all our e-learning to ensure we have a sustainable product and service. The new features include:
Supporting videos
More exercises
More interactivity
Improved graphics
Better accessibility (including screen readers, subtitles and keyboard navigation)
Workplace assignments
Supporting How 2 Guides and FAQ pages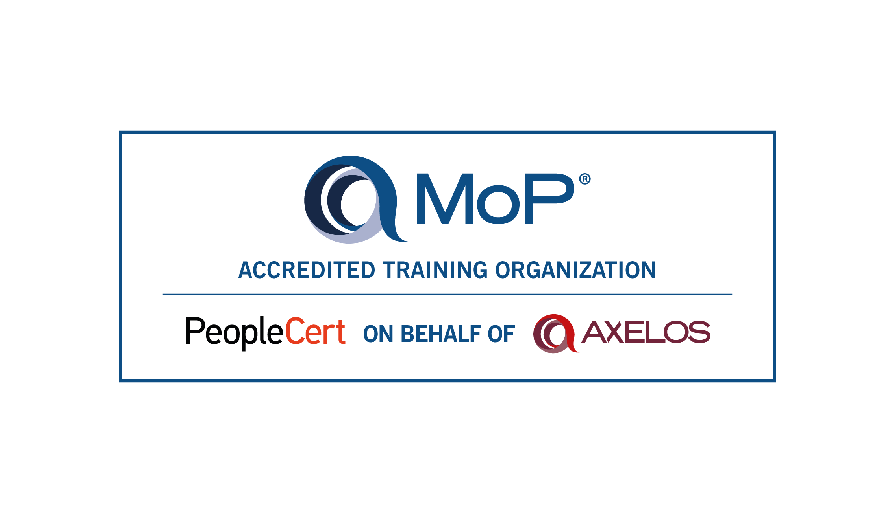 This is our range of courses that includes MoP® Virtual Training and MoP® e-learning.

When comparing prices, always check "What is included", in particular manuals and examinations.
We have been voted "Global leaders" by our clients – we guarantee our quality.
Please do contact us for more information.

MoP® is a [registered] trade mark of AXELOS Limited, used under permission of AXELOS Limited. The swirl logo™ is a trade mark of AXELOS Limited, used under permission of AXELOS Limited. All rights reserved